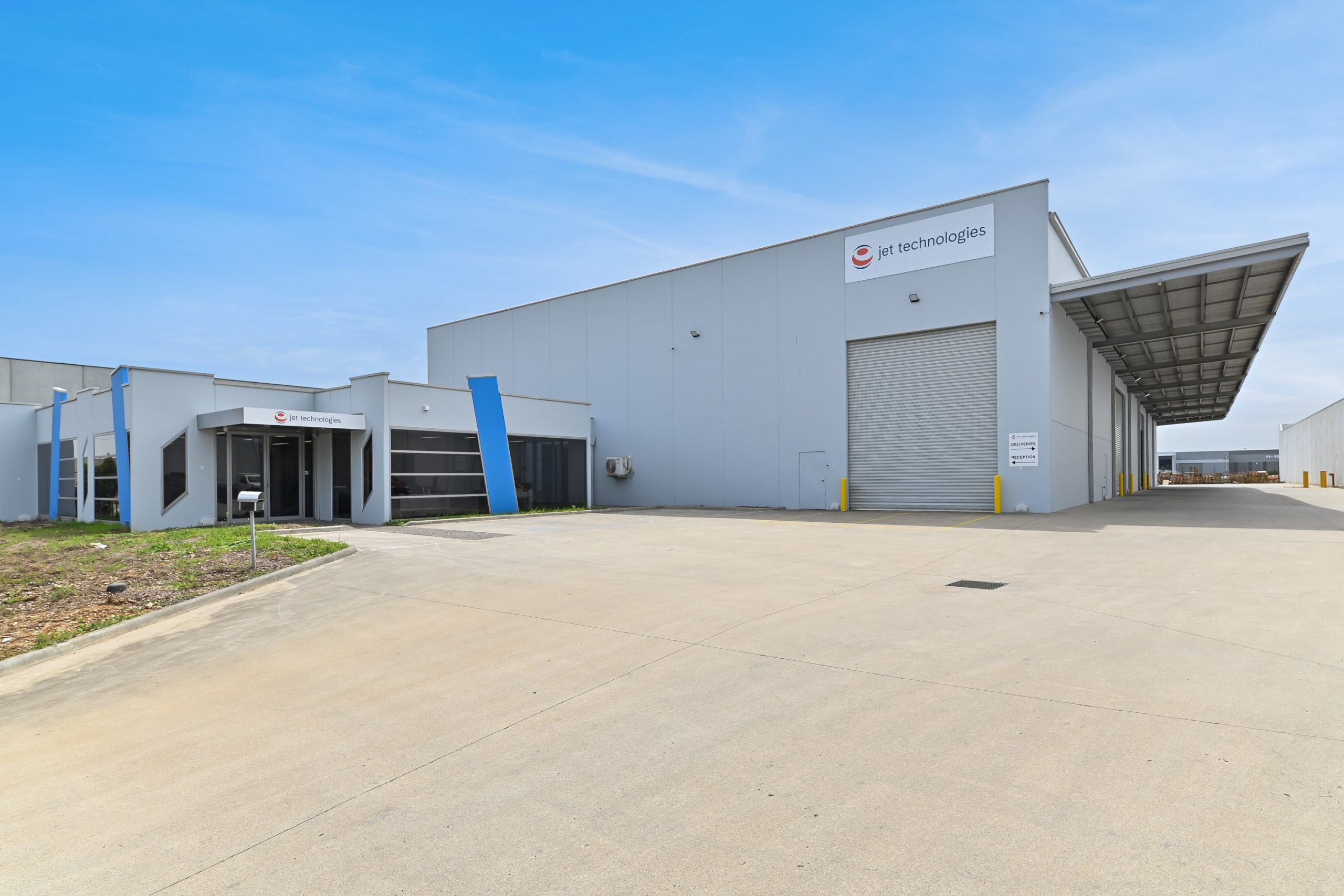 Jet Technologies Victoria moves to new HQ
Jet Technologies has recently expanded into a 4,000-square metre facility in Melbourne's Carrum Downs. The new site is three times larger than the previous site, which itself only came into service in late 2019.
It is no secret that the past three years have been extremely challenging with regards to supply-chain reliability and during that time, local stock has been a saviour for many clients who were themselves operating under extreme workloads. The new facility enables a wider range of products to be stocked locally, ensuring safety with supply-continuity during whatever circumstances may arise.
Importantly, we have also established a state-of-the-art ink laboratory in Melbourne, again to ensure that localised service is available for our clients.
A demo-centre is also being established at the facility, enabling Jet to demonstrate a wide-range of equipment as they have done for numerous years in Sydney.
The message is simple: Jet is committed to the Victorian market and continues to invest in local services to support the growth of clients.
as being produced from 30% recycled content,