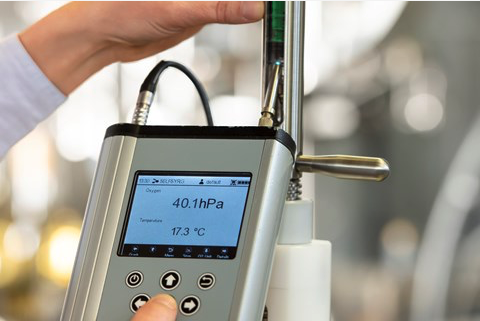 Jet Technologies and Tamburlaine implement eco-wine innovations
Jet Technologies is collaborating with leading Australian organic wine producer, Tamburlaine Organic Wines, to implement a range of innovative and eco-friendly wine packaging and technology solutions.
To enhance the sustainability of its packaging and maintain the quality of its bottled wine, Jet Technologies is currently working with Tamburlaine to appraise PVDC-free wine screwcaps and oxygen analysers into production, such as the NomaSense portable analyser.
"Organic winemaking is about constructing a more sustainable future for the industry. We have been tracking our carbon footprint for almost two decades, and we are continuously looking for new ways of using less, while continuing to grow as a business," said Mark Davidson, managing director at Tamburlaine.
"Through this vision, we look to our partners like Jet Technologies, who share the same focus on sustainability as we do.
"Through this collaboration, we are currently in the process of evaluating PVDC-free screwcaps from Jet Technologies across our entire production line. The use of the NomaSense technology has the ability to fine-tune the technical accuracy required to perfect our bottling processes."
Oxygen and gas play a key role in creating the sensory profile of wine, including the aromas, structure and colour.
The NomaSense analyser allows winemakers to measure and control oxygen and gas levels from the beginning of the winemaking process, right through to customer consumption. These non-destructive measurements, taken from within the cellar, provide winemakers with a superiorly accurate sample of a wine's oxygen and gas levels in real-time.
"There is often a misconception that organic wine production is somehow unrelated to modern technological thinking," added Davidson. "However, it is on the contrary – technical and technological improvements to wine production allow winemakers to shrug off poor aspects of past thinking."
"Jet Technologies is an important supplier in this process, as they are always looking to introduce new sustainable technologies into our industry."
"Tamburlaine's focus on sustainability is very admirable, and we are very pleased to have had the opportunity to share our own offerings for eco-friendly wine technology to further progress the industry into more sustainable practices," said Daniel Malki, general manager at Jet Technologies.
"It is also vital that Australian winemakers have the right strategies and tools in place to deliver their customers with the highest quality wine possible.This is certainly the case for Tamburlaine, who have adopted these new solutions to provide wine lovers with an outstanding product in a highly sustainable way."