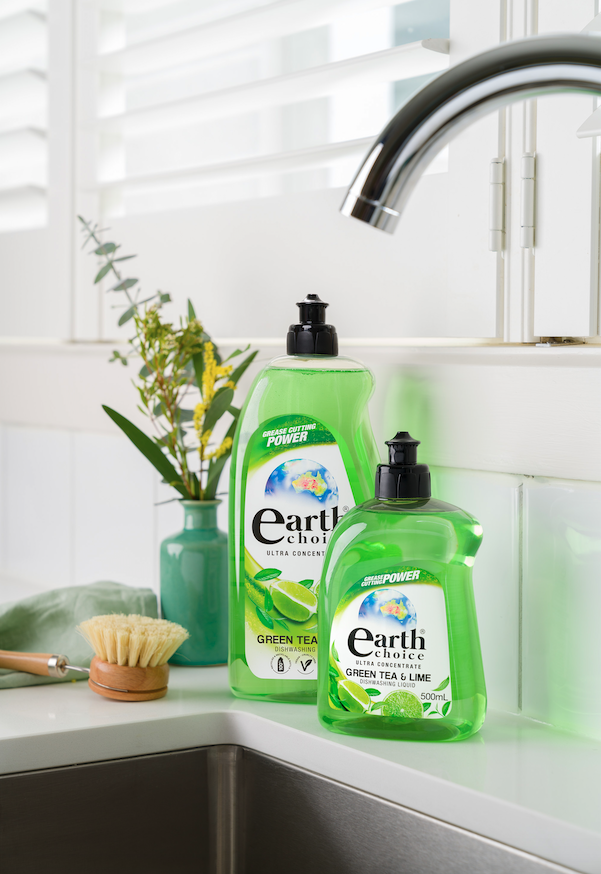 Melbourne-based Sticky Labels Helps FMCG Customers Meet Demand During COVID-19 Spike
Australian family-owned label specialist, Sticky Labels, has helped its FMCG customers to keep up with major spikes in demand during COVID-19. This includes fellow Melbourne-based manufacturer of environmentally friendly home and personal care products, Natures Organics, which has experienced a 70% increase in demand during the pandemic.
Sticky Labels is able to quickly react to individual customer needs, such as sudden surges in demand, label changes or promotions, thanks to its recent investment in digital inkjet label printing.
Also a family owned Australian business, Natures Organics has been a leading name in the Australian homecare market for over 30 years, with its brands such as Earth Choice, OC and Purity Sensitive. Natures Organic has seen demand for products such as home cleaning and personal hygiene increase and expects this to continue as the pandemic continues to have a big impact in Australia and beyond.
"As always, Natures Organic's priority during the sudden growth in demand we've experienced as a result of COVID-19 is to maintain the required production and supply levels that grocers, retailers and consumers require," explained Ted Arlt, Managing Director at Natures Organics. "We've been successful in achieving that goal thanks to the efforts of the Natures Organics team, as well as our trusted partners including Sticky Labels and Jet Technologies."
Sticky Label is able to deliver its FMCG customers high quality labels faster using the Screen GP L350UV+ digital label press. The L350UV+ is a reliable and flexible automated label production system, which has increased Sticky Label's efficiency and productivity.
"The L350UV+ has been a game changer for Sticky Labels," said Justine McEwan, Managing Director at Sticky Labels. "The digital label press has really supported our focus on offering the best customer service and has allowed us to grow alongside our customers, like Natures Organics, who we've been working with for 13 years. It has taken our business to a new level and made us more competitive against larger players in the industry."
Sticky Labels has benefited from a range of efficiencies from the L350UV+, including being able to print more labels in less time, allowing them to pass on cost savings to customers. Working in the FMCG space, Sticky Labels receives constant requests from customers who quickly need new labels, label changes, promotions added to labels or increases in label order sizes. Where in the past these changes would have taken quite a few hours to set up and cost the customer a lot on plates and set fees, now with the L350UV+ they can react quickly to meet customer deadlines and remove the additional costs associated with set up.
"As another Australian family-owned business, Jet Technologies is extremely proud to work with both Sticky Labels and Natures Organics for more than 15 years," said Jack Malki, Director at Jet Technolgies. "We are also pleased that the L350UV+ digital press we installed at Sticky Labels has positioned them to quickly and efficiently meet the increased demand their FMCG customers have been experiencing throughout COVID-19."