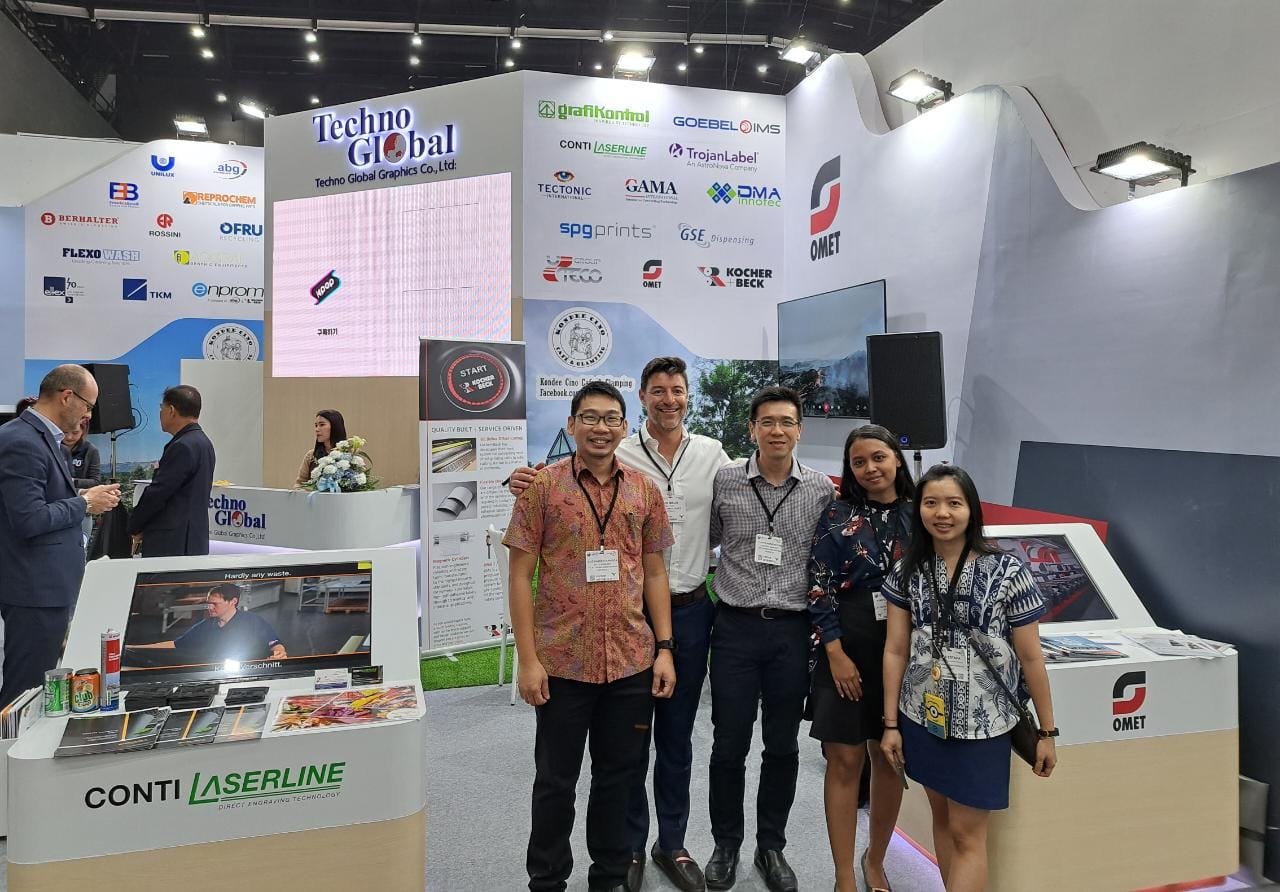 Labelexpo SE Asia Impresses

The Labelexpo series of events is truly global, with the original LabelExpo Europe (held in Brussels) and LabelExpo Americas (held in Chicgo) joined by a number of other LabelExpos, namely Mexico, India, South China, Asia and SE Asia – so it is not difficult to get the idea and that is that all of these extra Asian exhibitions are there because that is the most substantial growth market globally. 
Whilst the European and American shows attract the bulk of international visitors (the other shows are more localised), the Bangkok edition was designed to appeal to the broadest 'regional audience' and that is what we saw on the 9-11th of February this year, with visitors from across the entire region including New Zealand and Australia. Exhibitors from across the globe supported the event and whilst we are still in a post-covid world coming to terms with whatever 'normal' looks like, visitors and exhibitors alike felt that it was a success.
In terms of technology, it was clear to all attendees that Inkjet was the star of the show, with virtually all major players present and often with impressive presses printing away.
For Jet Technologies, specifically, there was very strong demand for the Screen range of inkjet presses, with new L350UV SAI presses on-route to clients in New Zealand, Australia and Indonesia at present.
Hybrid inkjet solutions, where the press is embedded in a single line that includes other processes such as flexo, screen, foiling, die cutting and so forth in order to produce a finished product in a single pass, continues to be a key area of interest.
Our partners ESKO and Asahi continue to make strong strides in imaging and water-wash plate technology, brining flexo to levels not seen before. So frankly, it is not just digital print that is making progress, but we continue to see flexo respond with their own advancements. 

With New Zealand and Australia fortunate to be part of this growth region, we continue to encourage clients to visit and engage with the region as there are opportunities as well as impressive technology to see.
Jet Technologies Indonesia will be hosting a flexo open house event in Jakarta, Indonesia in May and of course, we will be opening the event for clients in New Zealand & Australia alike.
as being produced from 30% recycled content,